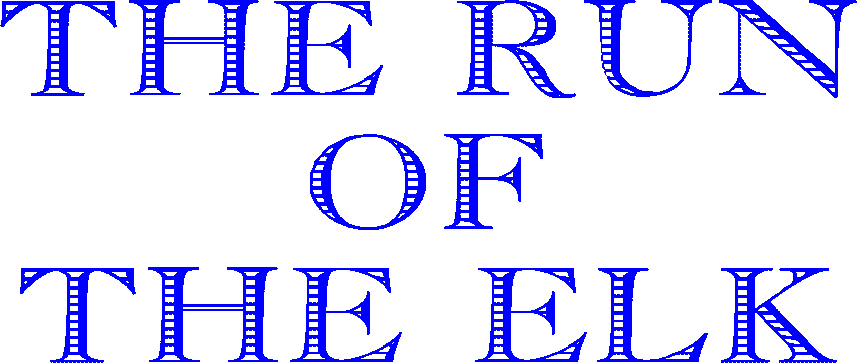 by

Lillian Bidal

Typography, Design and Computer Graphics by Louis B. McKee
Published by the Robert E. and Evelyn McKee Foundation

Copyright © 1996
Lillian Bidal
Library of Congress Catalog Card Number: 98-68155
International Standard Book Number (ISBN#): 0-9646793-3-7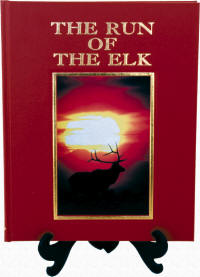 Price - $27.50 - Plus the cost of packaging and shipping.
(Limited Edition of 500 Numbered Copies)
Also Available:
PDF eBook of the Published Book - CD
Price - $10.85, plus the cost of packaging and shipping.

The Run of The Elk is a hard cover, 8 x 10 inch, 180 page book containing 39 photographs, color map and illustrations, a preface, acknowledgments, a bibliography, and end notes.

This biography of Angie Lydia Hendrix Cleve that profiles the difficulties and triumphs one woman faced during her journey through life on the western frontier is now available for purchase.

Orders will be received in writing at the foundation office at 5835 Cromo Drive, Suite 1, E1 Paso, Texas, 79912-5501 (P. O. Box 220599, E1 Paso, Texas 79913-2599) or by - Phone (915) 581-4025; Fax (915) 833-3714 and E-mail. Books will also be available at Barnes & Noble in El Paso, Texas or by special order. Any profits which may be derived from the sale of this book will become assets of the Foundation.